morning! I hope your weekend was amazing. Ours was busy with lots of "to-do's" but one night we decided to spend time making art and music together! (those are some of my favorite times together!) We made this card for our friends who had us over for dinner last week. Jeremy had amazing ideas, he's so creative...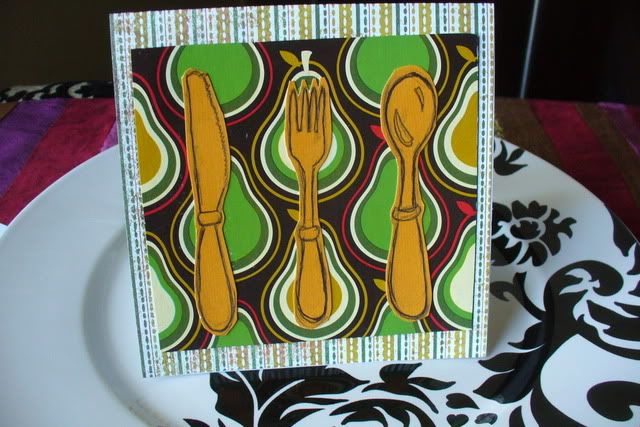 And, Jeremy wrote a new song (I helped with one of the lines! SO FUN!) It's amazing. We recorded a video of it and I'll try to post it soon!
How was your weekend?
Happy Monday! Stop by tomorrow for an artist feature with Marisa from Creative Thursday!